Booby Trap Doral / Best Full Nude Strip Club Doral Area
Booby Trap Doral Area Opens Monday to Sunday
11:30 a.m. -  5 a.m.
Happy Hour 11:30 a.m. -  4:00 p.m.
Over 100 entertainers Daily. $150 Bottles 12-7 .pm., Free Lunch 12-4 p.m. Daily...full kitchen.
One of the oldest and most established Strip Clubs in Miami, Booby Trap Doral is recognized for its customer service.
This is where celebrities all around the world come to Party. Simply the most exciting nightclub in the Doral area!
We have 10 private rooms for a slightly more intimate experience with one of our entertainers.
Want the VIP treatment? We have 17 VIP Bottle sections, where clients can come with their friends for a quieter experience with specialized service. 
Booby Trap Doral
Best Strippers from the USA, South America, and Europe.
TGIF Booby Trap Doral Area
Open Auditions on Thursdays from 9 pm to Midnight. A valid photo ID is required to audition.
Hump Day Happy Hour 11 am - 4 pm
Great FREE Lunch, plus check out our Specials two-for-one drinks.
It's a United Nations of the Most Beautiful Woman in the World gracing the poles.
Booby Trap is a great place to celebrate any occasion, like Birthdays, Bachelor Parties, or just take a Friend to unwind from the week's hectic schedule.
If you live in the Doral Area and are looking for the nearest Strip club, you have found it. We are considered the Best Strip Club of the Doral Area.
Mondays Suck A Bit Less Here
Ask us about Happy Hump Day
Special Events September 2023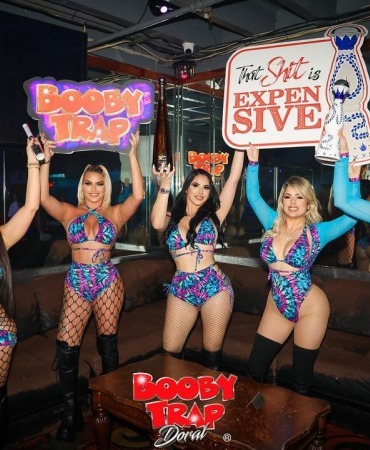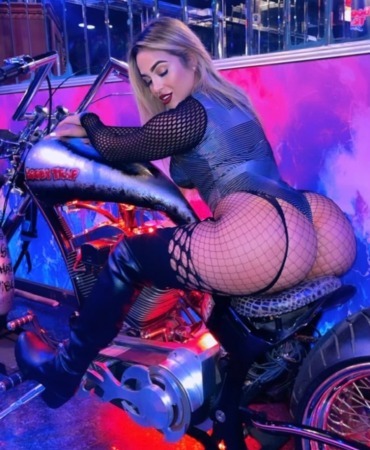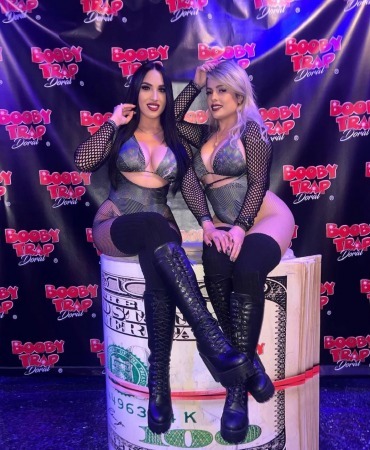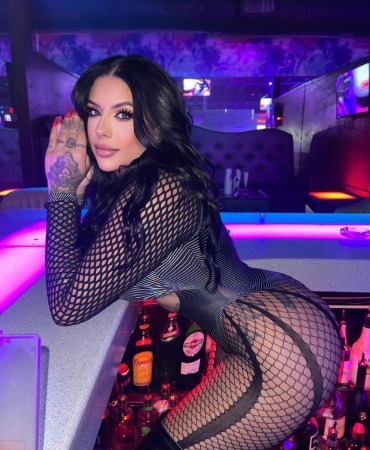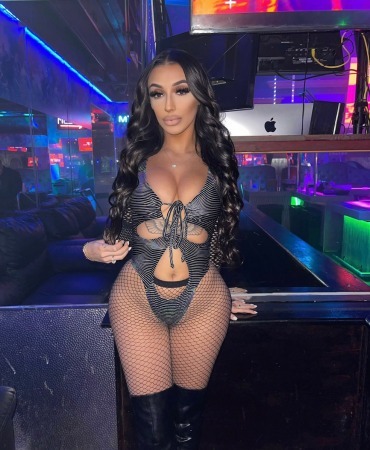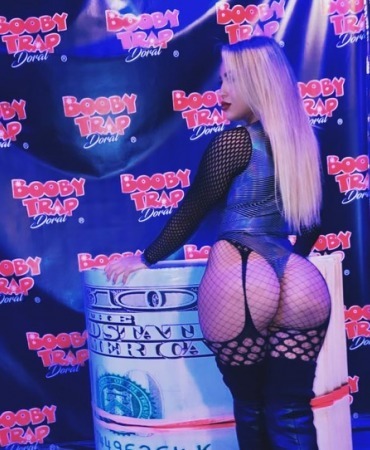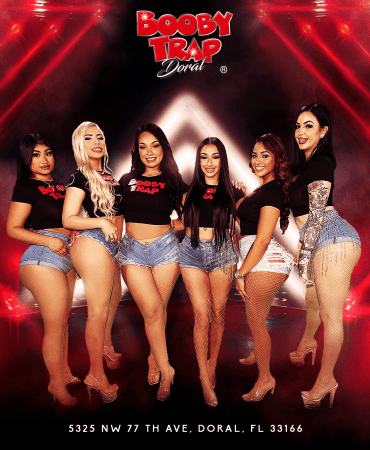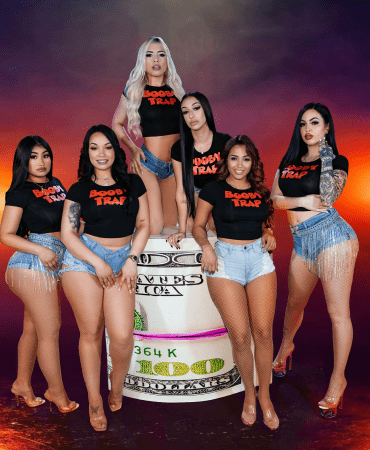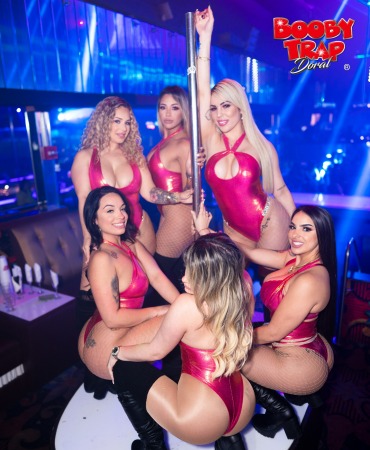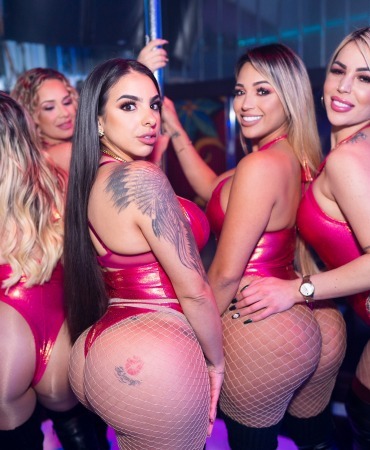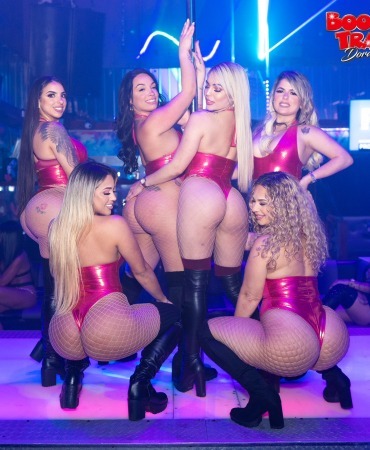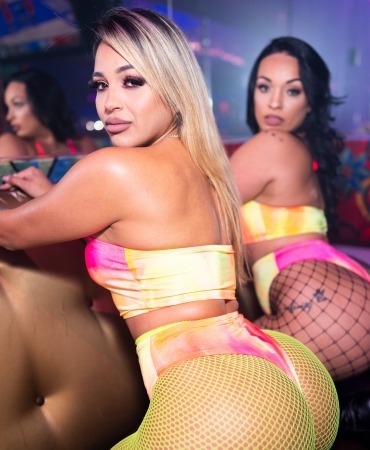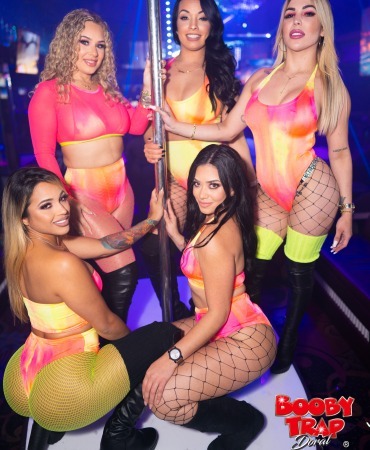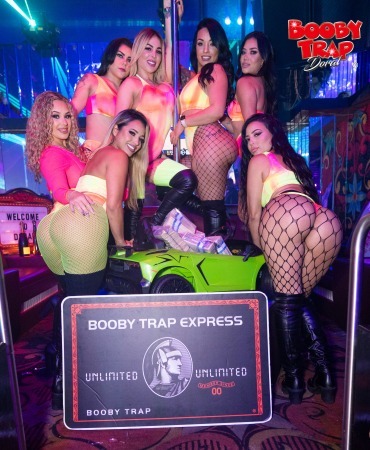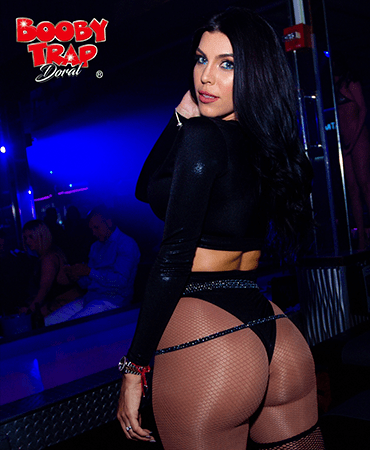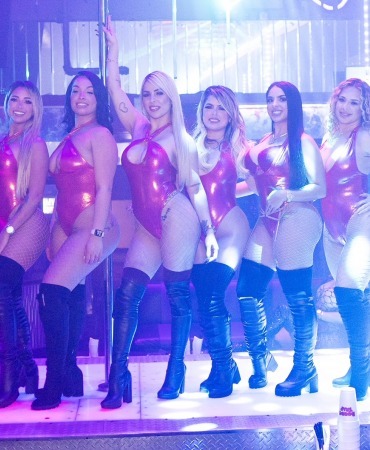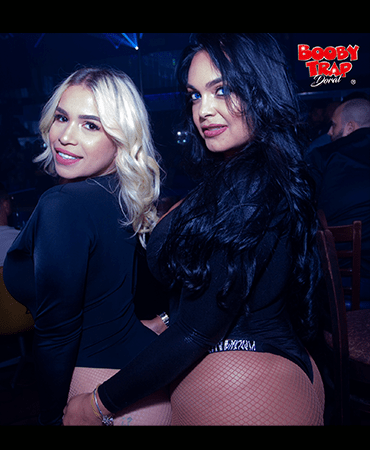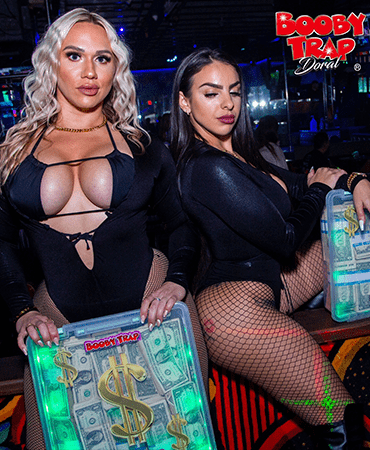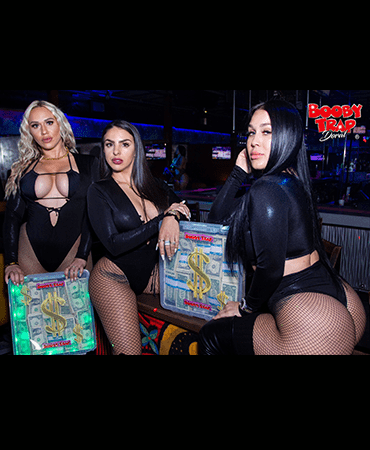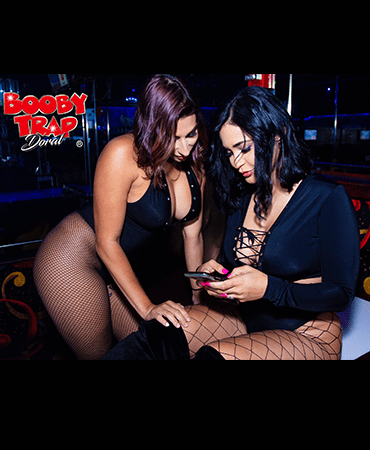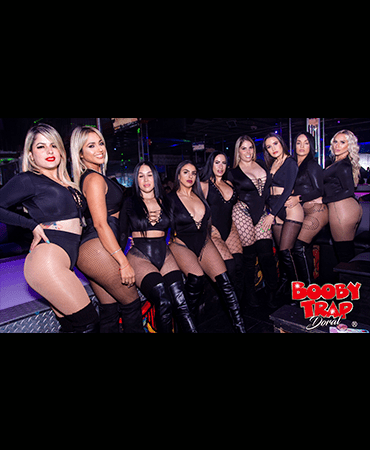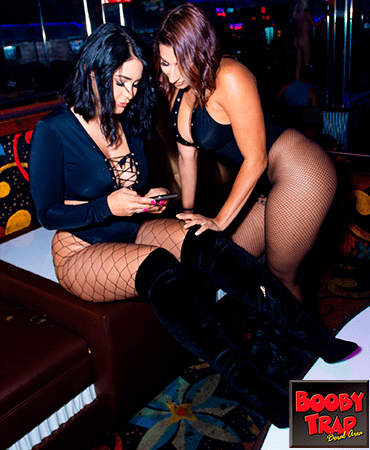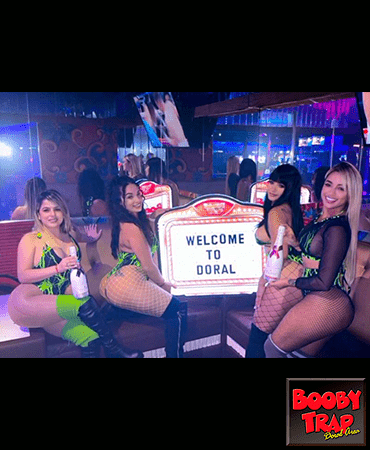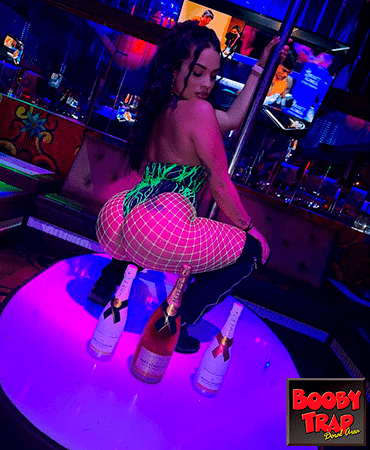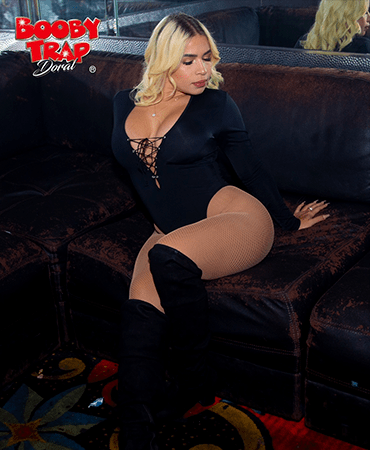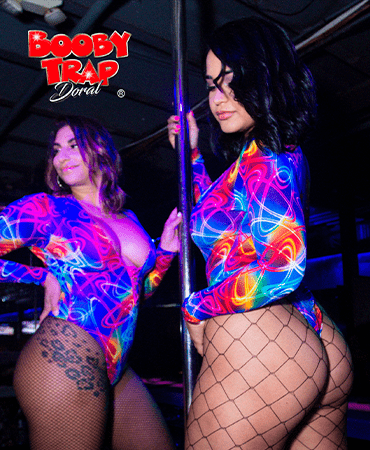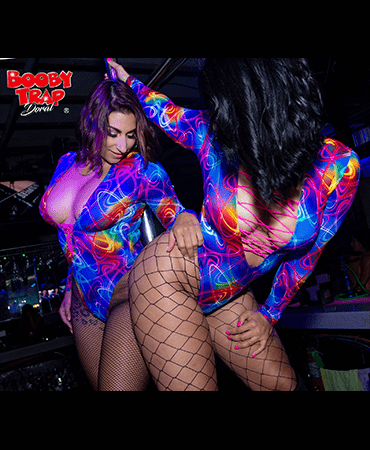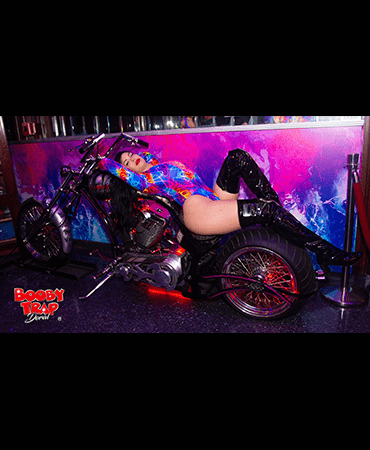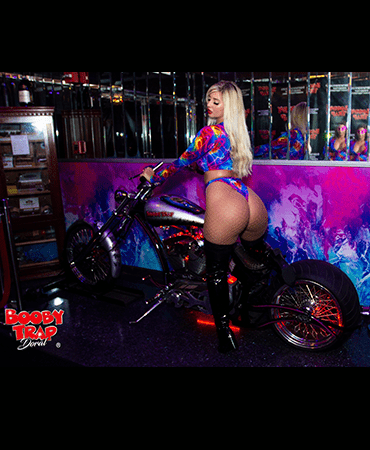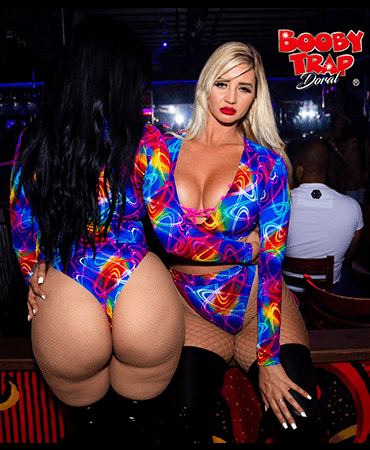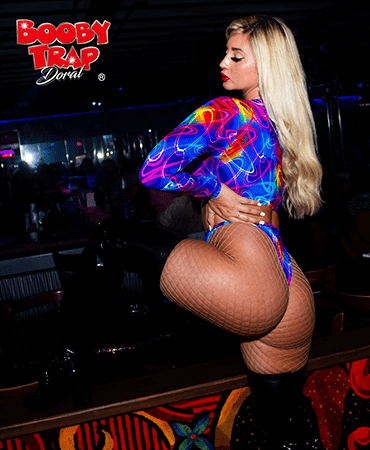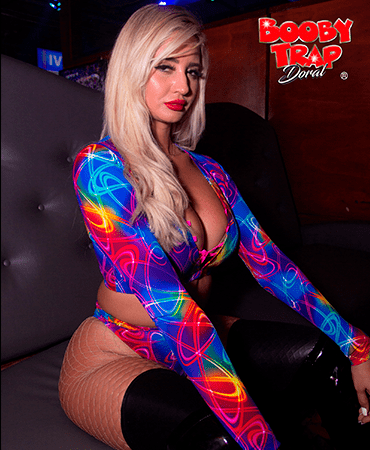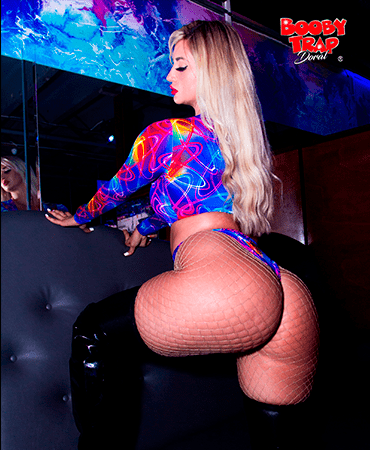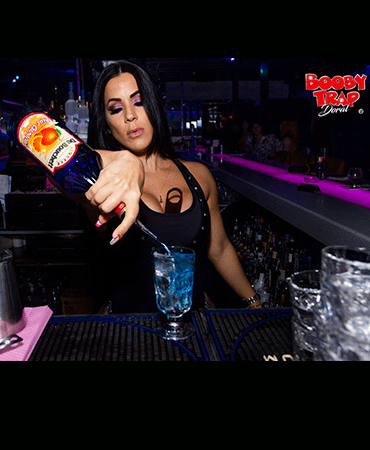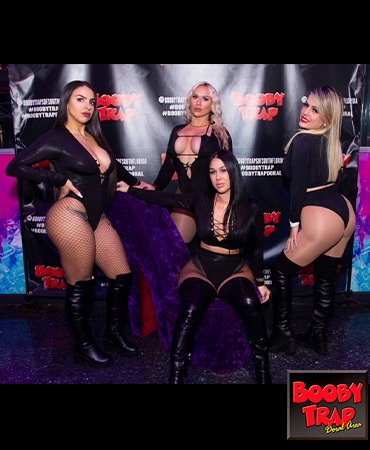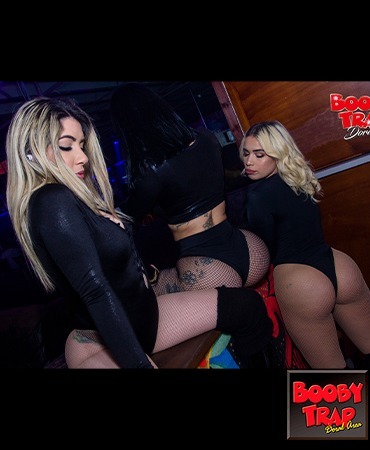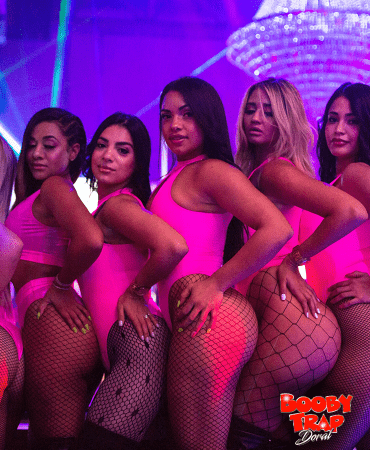 Booby Trap Doral Area Bottle Service
TEQUILA
Don Julio 1942 Magnum
Don Julio 1942
Patron Magnum
Patron Silver
Patron XO Café
Jose Cuervo Gold
1,800
RUM
Bacardi (Limon, Gold)
Flor de Cana 18
Captain Morgan
Malibu
GIN
Bombay Sapphire
Tanqueray
CHAMPAGNE 
Perrier Jouet Rose 3.0
Perrier Jouet Grand Brut
Moet White Star 3.0
Dom Pérignon 750
TOP MARKS
Johnnie Walker Blue Label
Johnnie Walker Platinum
Johnnie Walker Black 1.5 Liter
Macallan 18 >
Macallan 12 (750ml)
Glenlivet 12
Chivas Regal
Buchanan's 18
Buchanan's 12
Crown Royal
Jameson
Fireball Whiskey
Jack Daniels
COGNAC
Hennessy Magnum
Hennessy XO
Hennessy
D'usse VSOP
Remy VSOP
VODKA
Tito's Vodka
Grey Goose Magnum
Grey Goose
Belvedere
Ciroc (All flavors)
Purity
Absolut
Kettle One