3615 Northwest South River Drive - Open 24/7
---

Booby Trap South River Drive Opens Monday to Sunday
24 hours
Happy Hour 12 noon - 7 p.m. drinks 2 for 1
Best Strippers from USA, South America and Europe.
Dancer Auditions
Every Wed & Thur 8 p.m. - 12 a.m.
Free 750 ml Bottle
Any group of 8 With Paid Entry 8 p.m. - 12 a.m.
Mon - Thur Only
T BONE
12 noon - 10 p.m.
14oz Steak Special $4.95 A LA CARTE SIDES
Daily 12 - 7 p.m.
$150 Bottles On The River
Great FREE Lunch, plus check out our Specials two-for-one drinks.
Its a United Nations of the Most Beautiful Woman in the World gracing the poles.
Booby Trap is a Great place to celebrate any occasion, like Birthdays, Bachelor Parties, or just take a Friend to wind down from the weeks hectic schedule.
If you live near South River Drive and are looking for the nearest Strip club, you have found it. We are considered the Best Strip Club near South River Drive.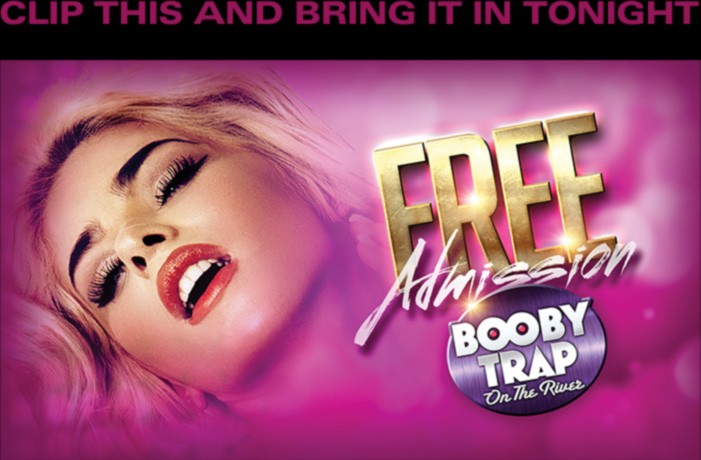 All reserved rights 2016 - Sitemap |