Booby Trap Pompano Beach /  Best Full Nude Strip Club
Booby Trap Pompano Beach Opens Monday to Sunday
12 noon -  2 a.m.
Happy Hour Daily 11:30 a.m. - 7:00 p.m. 2-4-1 Drinks
Over 50 entertainers Daily. Free Lunch 12-7 pm, Bottle Specials Daily, and full kitchen.
Best Strippers from USA, South America, and Europe.
TGIF Booby Trap Pompano Beach
Happy Monday Booby Trap Pompano Beach
The United Nations of the Most Beautiful Woman in the World is gracing the poles.
Booby Trap is a great place to celebrate any occasion, like Birthdays, Bachelor Parties, or just take a Friend to wind down from the week's hectic schedule.
If you live in Pompano Beach and are looking for the nearest Strip club, you have found it. We are considered the Best Strip Club in all of Pompano Beach.
We want to welcome you to the new and improved Booby Trap - Pompano Beach Florida's newest completely renovated gentlemen's club. Our expansion allows us to accommodate our growing clientele and make the party even bigger and better. Your experience will start with our all-new full-service valet, we also offer full detail services during operating hours. Once inside you can enjoy a free lunch, the first and longest ongoing in the industry.
Our newly renovated two-floor club consists of 3 bars total,  2 downstairs and a VIP bar upstairs for our very special friends who may want a quieter experience away from the throngs of young adults enjoying the newly revamped $500,000 LED light, laser, and sound system show that will be blasting the newest uptempo house, rock, and other genres to create the full-service experience our customers deserve.
We have numerous new champagne lounges upstairs in our brand-new skyboxes for that personal private experience. The downstairs has a dozen lounges around the club for our new and revamped bottle service and a slightly more intimate experience with one of our entertainers. Friction rooms will are expanded along with 8 more champagne rooms downstairs creating the most unforgettable experience in Pompano Beach Florida at the all-new luxury Booby Trap.
With our grandest endeavor to date, the expansion and redux of Pompano Booby Trap is wrapping up. Returning the newly remodeled club once again to its rightful place at the forefront of his franchise and evolution of the nightclub experience.  We look forward to seeing all of you in the future and hope to see you soon. Phil and his entire extended Booby Trap family would like to personally thank you for your continued patronage and future endeavors. Join us in making the Booby Trap the hottest strip club in Pompano Beach.
Special Events December 2023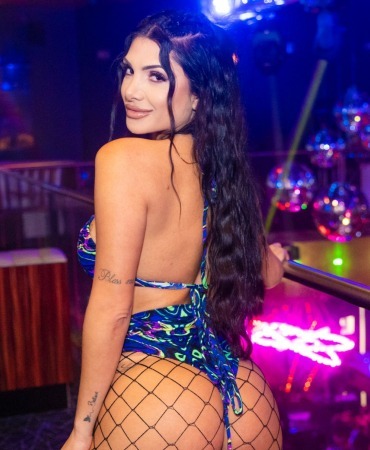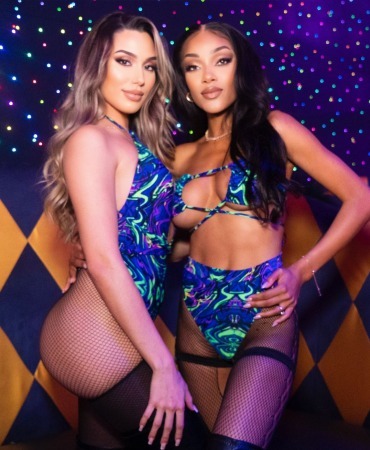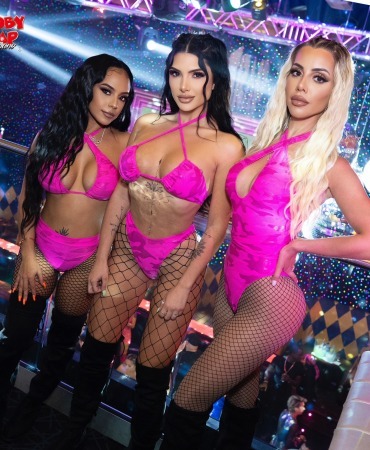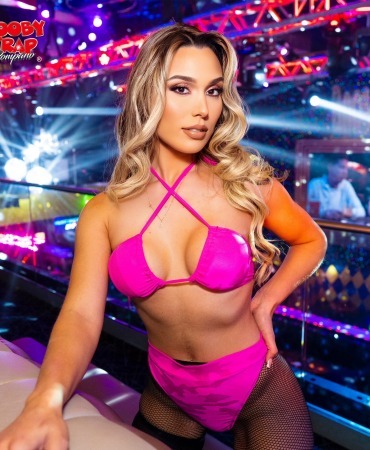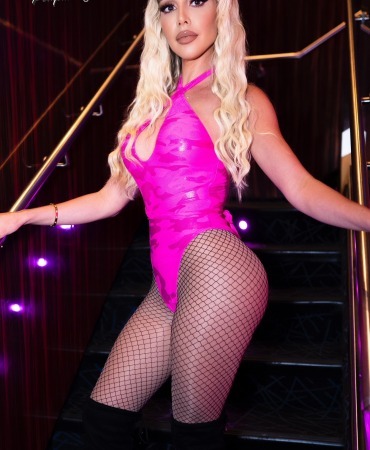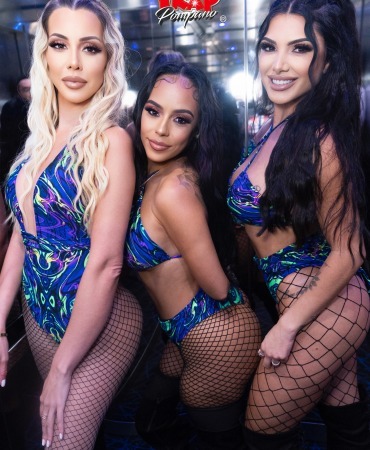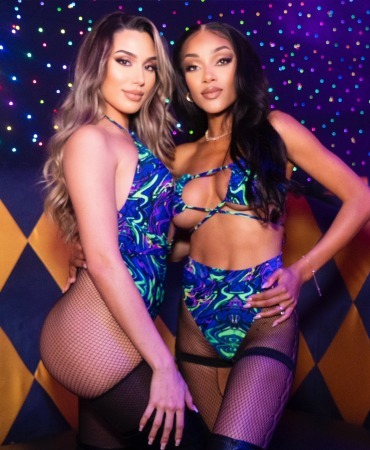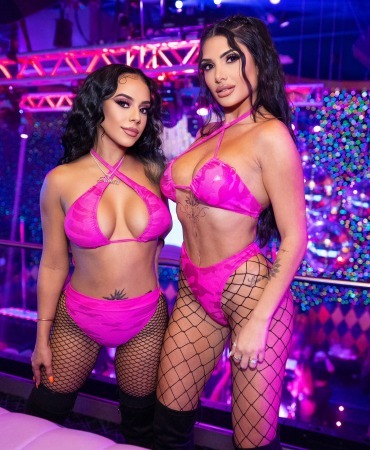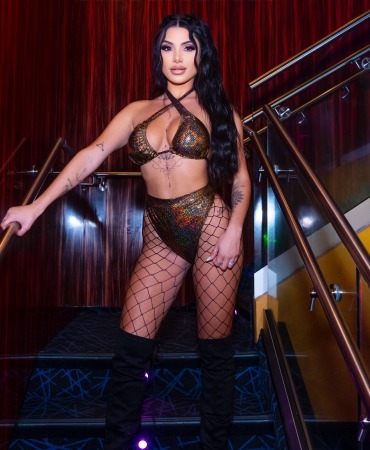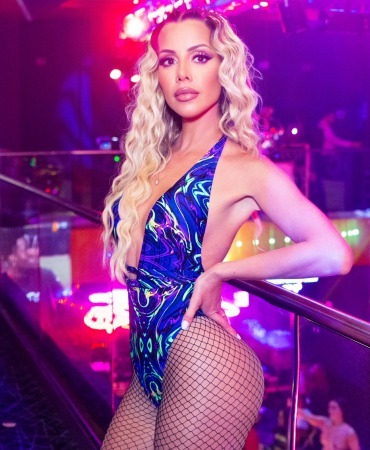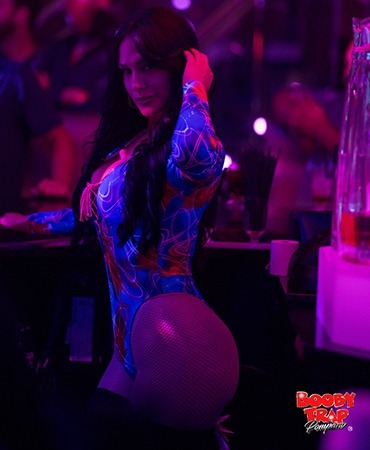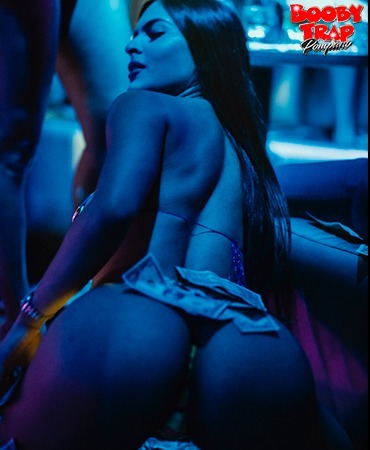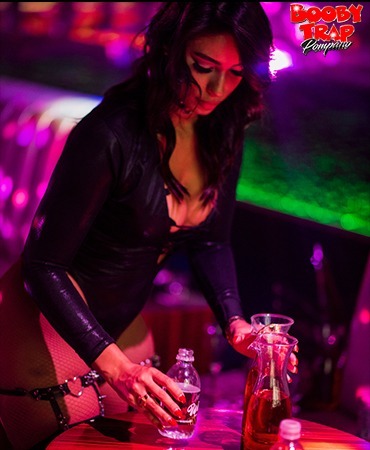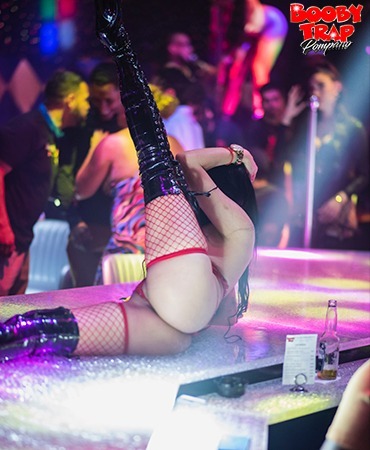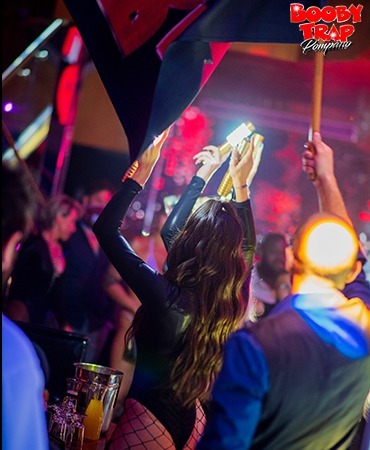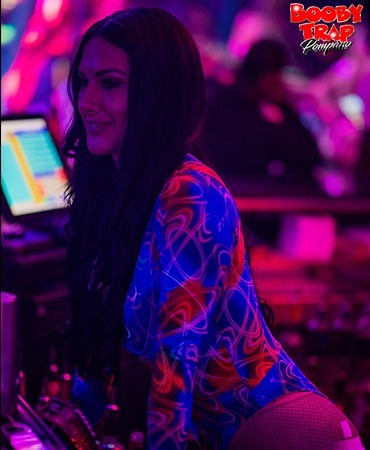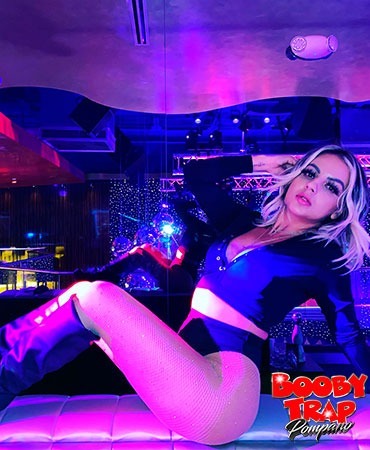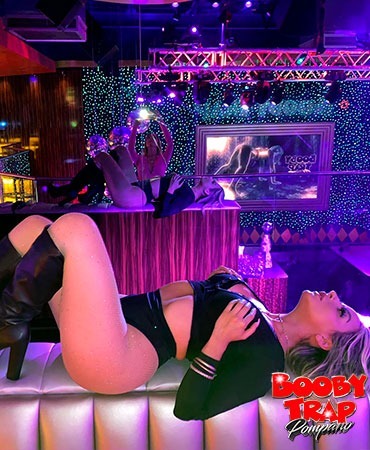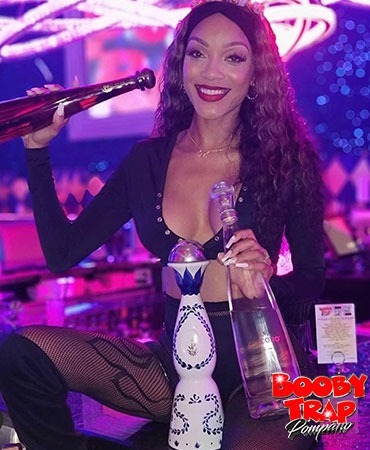 Booby Trap Pompano Beach Bottle Service
TOP MARKS
Johnnie Walker Blue Label
Johnnie Walker Platinum 
Johnnie Walker Black 1.5 Liter
Macallan 18 
Macallan 12 (750ml) 
Glenlivet 12 
Chivas Regal 
Buchanan's 18
Buchanan's 12 
Crown Royal 
Jameson 
Fireball Whiskey 
Jack Daniels 
COGNAC
Hennessy Magnum 
Hennessy XO 
Hennessy 
D'usse VSOP 
Remy VSOP 
VODKA
Tito's Vodka 
Grey Goose Magnum
Grey Goose 
Belvedere 
Ciroc (All Flavors) 
Purity 
Absolut 
Kettle One 
TEQUILA
Don Julio 1942 Magnum 
Don Julio 1942 
Don Julio
Patron Magnum 
Patron Silver 
Patron XO Café 
Jose Cuervo Gold
1,800 
RUM
Bacardi (Limón, Gold) 
Flor de Cana 18 
Captain Morgan 
Malibu 
GIN
Bombay Sapphire 
Tanqueray 
CHAMPAGNE
Perrier Jouet Rose 3.0 
Perrier Jouet Grand Brut 
Moet White Star 3.0 
DomPérignon
Moet Rose
Moet Ice 
Moet Nectar 750 
Belaire Luxe 750 
Dom Pérignon 750