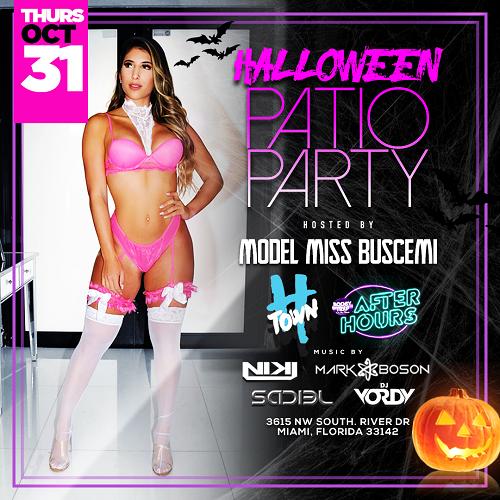 Thursday October 31, 2019
Halloween After Hours Party, come join us in one of the biggest parties to be held in our Booby Trap on the River, South River Drive Miami.
Hosted by Model Miss Buscemi
H-Town / After Hours
Music by: Niki, Mark Boson, Sadiel, DJ Yordy
Lots of costumes, we will have 100+ entertainers, and many great moments.
Don't forget to reserve any of our  24 VIP Bottle sections in the club or 12 VIP Bottle sections in our outside air conditioned patio.
Booby Trap On The River - 3615 Northwest South River Drive Miami, Florida 33142 - Open 24/7